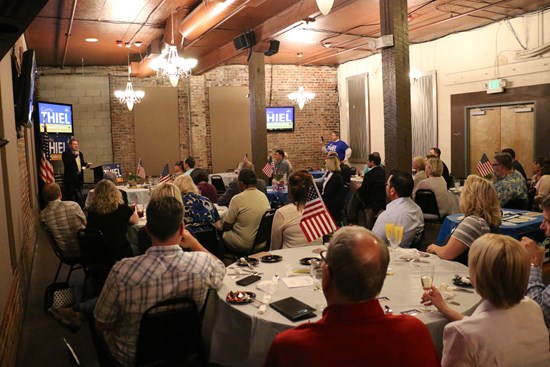 I will be a voice of reason, integrity, and conviction. I was raised in Puyallup and am a Puyallup school district graduate. I have been a business owner for 22 years, located in downtown Puyallup for 18 of those years. My wife of 20 years, Dr. Maija Thiel, serves as the Career & Technical Education Director for the Puyallup School District. I have been involved in a wide variety of business and community organizations. My experiences have helped me to understand in a unique way how city regulations and taxes affect growth, business climate, and quality of life for citizens of all ages.
Our public safety is vital to the City of Puyallup. We have an outstanding public safety program, and my priority will be to support our first responders as they continue to protect our city. With a homeless epidemic that has exploded, some of our leaders have not responded quickly enough to the challenges facing us. We have been slow to find effective solutions to keep our community safe while showing compassion.
My leadership skill is in bringing people together and creating smart change. I will make an effective council member by tackling the challenges and opportunities in our city.